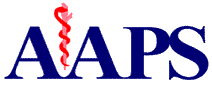 1601 N. Tucson Blvd. Suite 9
Tucson, AZ 85716-3450
Phone: (800) 635-1196
Hotline: (800) 419-4777

Association of American Physicians and Surgeons, Inc.
A Voice for Private Physicians Since 1943
Omnia pro aegroto
October 19, 1999
Editor, The Wall Street Journal
200 Liberty St.
New York, NY 10281
FAX: (212) 416-2658
To the Editor:
Thank you for the excellent article on "Holes in the Vaccine Safety Net" by Gardiner Harris.
The problem with rotavirus vaccine approval was not simply that a Chinese study was ignored or overlooked. The American prelicensure trial also showed cause for concern about intussusception. There were five cases in the vaccinated group of about 10,000 and only one in the control group of about 5,000. The difference was called "not statistically significant" - because the timing of the event in relation to the vaccine was not considered. Three cases occurred within one week of the vaccine: an incidence 30 times higher than in the general pediatrics population within any particular week
. The story of this vaccine points to a fundamental flaw in the entire vaccine approval process. Many very serious events are dismissed as "coincidence" when the close temporal association with a vaccine strongly suggests cause and effect. The CDC may claim that there is "no scientifically valid proof" of harmful effects - but the agency's approach to potential harm is denial rather than investigation.
For hepatitis B vaccine, we are still awaiting an answer to questions we asked of the CDC in August: How many infants were in the prelicensure trial? What were their ages? What was the ethnic composition of the group? What effects were looked for? How long were observations continued?
Maybe officials are too busy giving shots to newborns - or tracking compliance - to answer questions about safety.
The Association of American Physicians and Surgeons has asked Congressman Burton to undertake a thorough congressional investigation.
Sincerely,
Jane M. Orient, MD
Executive Director