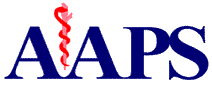 1601 N. Tucson Blvd. Suite 9
Tucson, AZ 85716-3450
Phone: (800) 635-1196
Hotline: (800) 419-4777

Association of American Physicians and Surgeons, Inc.
A Voice for Private Physicians Since 1943
Omnia pro aegroto
Aug. 3, 1999:
The Honorable Donna Shalala
Department of Health and Human Services
200 Independence Ave. SW
Washington, DC 20201

Dear Dr. Shalala:
We are hearing concerns from many parents about the number of vaccines that their children are receiving to comply with state or school districts mandates based on recommendations from the Centers for Disease Control. The Association of American Physicians is deeply concerned that federal vaccine policy results in the violation of informed consent, and is based on incomplete studies of efficacy and potential adverse effects of the vaccines.
Although we recognize that vaccines, in the past, have prevented many serious illnesses, it is simply a fact that every insurance policy has a premium. Every medical intervention carries both risks and potential benefits. The risk:benefit calculation is different for each individual patient, and can only be made by the patient (or the patient's guardian) in consultation with the attending physician.
It is the right of every patient to refuse a medical intervention, even if recommended by the attending physician, and it is the duty of the physician to advise according to his or her own best judgment. Informed consent is a prerequisite for ethical medical treatment (or for research), as is internationally recognized in the Nuremberg Code.
In many venues, these principles are being violated. "Recommendations" by the Advisory Committee on Immunization Practices are often transformed into mandates by state health departments, with or without the specific agreement by the legislature, and in turn, by school districts that require this medical treatment as a condition of attendance. If children do not receive all the mandated vaccines, because of their beliefs or individual medical circumstances, they may be deprived of their liberty to associate with others or of their supposed "right" to a public education. Parents may give "consent" to the vaccine under duress, such as the threat of having their children taken from them.
There is also increasing concern about the safety and efficacy of the vaccines so mandated. The rotavirus vaccine is a case in point. One day it was considered a "must," and the main issue for discussion was how to force HMOs to pay for it. Then, on July 16, CDC spokesman Barbara Reynolds told The New York Times that "no one should now be giving this vaccine to anyone." Despite the occurrence of intussuception in clinical trials, at a rate about 30 times that previously reported by the CDC, physicians were not warned to watch for this complication, which can be fatal in the absence of prompt treatment.
Many questions have been raised about the use of hepatitis B vaccine in groups at low risk for the disease, including newborns and young schoolchildren, as recent congressional testimony demonstrates. For example, serious adverse effects after receiving the vaccine -- including 48 deaths -- are reported three times as frequently as cases of hepatitis B in children under the age of 14.
After reviewing the evidence independently, we are convinced that there is indeed genuine cause for concern, and suspect adverse reactions are vastly underreported as formal long-term studies have not been completed. We have sent the enclosed letter to Dr. Harold Margolis of the CDC, one of the principal advocates of mandatory universal immunization against hepatitis B, asking for clarification of the methods used in data collection.
Recommendations from the CDC should be just that, and vaccines should be given only with uncoerced, informed consent. State legislatures, of course, are outside your jurisdiction in our federal system, but many vaccine mandates are enforced administratively without specific legislation.
We therefore request that you ask state health departments to place an immediate moratorium on mandatory vaccines, particularly hepatitis B, pending further research.
Sincerely yours,
Jane M. Orient, M.D.
Executive Director
---
Dr. Harold Margolis
Chief, Hepatitis Branch
Division of Viral and Rickettsial Diseases
National Center for Infectious Disease
Centers for Disease Control and Prevention
Atlanta, GA
Aug. 3, 1999
Dear Dr. Margolis:
We have carefully reviewed the testimony presented by you and others on May 18 to the Subcommittee on Criminal Justice, Drug Policy and Human Resources, as well as data in VAERS. We believe there is genuine cause for concern about the safety and efficacy of hepatitis B vaccine in newborns and schoolchildren (quite apart from the thimerosal issue) and have a number of questions.
Issues of specific concern that we hope you can address are as follows:
1. What is the rate of duplicate reporting to VAERS, and how is this estimated? What is your best estimate for underreporting, and how is this derived?
2. What follow-up is done on cases reported to VAERS? Are any long-terms studies in progress to help elucidate which reactions may be attributable to hepatitis B or other vaccines, and which are coincidental?
3. How extensive was the initial safety testing in children? How many were involved in test and control groups? What was the sex ratio, the age distribution, and the ethnic composition of the groups? What was the duration of follow-up? What symptoms, signs, or laboratory abnormalities were sought? What was the power of the study for detecting potential rare events such as neurologic complications?
4. Are there ongoing studies for ascertaining the prevalence of possible neurologic consequences, either prompt or delayed? If so, when will the results be published? Will data be available to independent reviewers?
5. Is the CDC investigating potential associations with other chronic conditions such as asthma or diabetes mellitus?
6. Are there any studies of the incidence of hepatitis, and its severity, 10 or more years after immunization?
7. What is the incidence of hepatitis C, other liver diseases, and AIDS, in high-risk groups that have or have not been immunized against hepatitis B?
As you probably know, AAPS believes that medical decisions should be made by patients in consultation with their chosen physician, based on an individual risk/benefit assessment. In order to make a well-informed recommendation, the answers to these questions are highly pertinent. Patients are asking them with increasing frequency.
Sincerely yours,
Jane M. Orient, M.D.
Executive Director
cc Donna Shalala
---
proposed letter to send on Pima County Medical Society letterhead:
Dr. Harold Margolis
Chief, Hepatitis Branch
Division of Viral and Rickettsial Diseases
National Center for Infectious Disease
Centers for Disease Control and Prevention
Atlanta, GA
Dear Dr. Margolis:
We have read the testimony presented to the Subcommittee on Criminal Justice, Drug Policy and Human Resources, May 18, 1999, and have reviewed data in the VAERS. We have concerns about the use of hepatitis B vaccine in newborns and children, unless their mother or a household contact is infected. We wonder if you could address these questions concerning the safety testing of the vaccine:
1. How many children were involved in testing the vaccine?
2. What was the age distribution?
3. What was the sex ratio and the genetic composition of the tested and control groups?
4. How long was the follow-up?
5. What adverse reactions were specifically sought?
6. What data from these tests are available, and how may they be obtained for independent review?
Sincerely yours,
Jane M. Orient, M.D.
Chairman, Public Health Committee