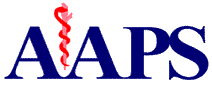 1601 N. Tucson Blvd. Suite 9
Tucson, AZ 85716-3450
Phone: (800) 635-1196
Hotline: (800) 419-4777

Association of American Physicians and Surgeons, Inc.
A Voice for Private Physicians Since 1943
Omnia pro aegroto
September 20, 1999
The Honorable Dan Burton
2185 Rayburn House Office Building
Washington, DC 20515
Dear Rep. Burton:
New data on intussusceptions associated with rotavirus vaccine have just been released by the Vaccine Adverse Event Reporting System (VAERS): 99 cases to date, with two deaths.
Based on data from the prelicensure trials, a total of 150 cases could have been predicted. Since VAERS is a passive reporting system, reporting is incomplete. VAERS may miss as many as 90% of the adverse reactions that occur. Because of the publicity surrounding this complication, a higher proportion will probably be reported than usual.
We believe that this episode has raised questions about the CDC's fundamental methodology. We urge you to subject this methodology to public exposure and critique in the course of a congressional investigation of the vaccine approval process. In particular, we urge you to subpoena the vaccine safety data and the internal reports about safety.
We also call to your attention the fact that neither Donna Shalala nor Dr. Harold Margolis of the CDC's hepatitis division have responded to our queries about the safety testing of hepatitis B vaccine. This vaccine is once again being recommended for newborns now that a preparation without thimerosal is available.
Vaccines are a valuable weapon in our medical armamentarium. Like all drugs, however, they may in certain patients and certain circumstances do more harm than good. Universal use of a vaccine is just as imprudent as universal use of any other pharmaceutical agent. Safety testing for a product that is used as broadly as a vaccine should be more rigorous than usual for pharmaceuticals, not less, particularly when recipients are children.
Congress needs to meet its responsibility to oversee the agencies entrusted with making vaccine recommendations, as well as the process by which these are, all too often, converted into virtual mandates for universal use of a product that may harm many children.
Sincerely,
Jane M. Orient, M.D.
Executive Director