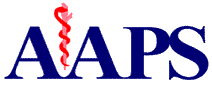 1601 N. Tucson Blvd. Suite 9
Tucson, AZ 85716-3450
Phone: (800) 635-1196
Hotline: (800) 419-4777

Association of American Physicians and Surgeons, Inc.
A Voice for Private Physicians Since 1943
Omnia pro aegroto
JUDGE NIXES GOVT DELAY OF DOCTORS' TRIAL; Doctors Accuse Prosecutors of Stall Tactics
Contact: Kathryn Serkes
Association of American Physicians & Surgeons
202.333.3855
[email protected]

TUCSON, AZ – July 3, 2003-- A federal judge has told prosecutions to stop dragging their feet, and get on with the trial of Tucson physician, Jeri Hassman, accused of 67 counts of wrongful prescribing of pain medication for her patients.
In a court proceeding this week, prosecutors from the United States Attorney's office asked to delay the trial for almost a year. But Judge David Bury refused, noting in his opening remarks that the trial had already been continued from the original May 28 court date.
"The federal government was ready to indict Dr. Hassman, to shut down her practice, to force her pain patients to find another physician, and to drive her into bankruptcy," said Jane M. Orient, M.D., Executive Director of the Association of American Physicians and Surgeons, a national physician organization that supports Dr. Hassman.
"But when it comes time to go in the courtroom where Dr. Hassman will finally be found innocent, it claims that it is not ready to go to trial, where it would have prove its case to a jury," said Dr. Orient. The FBI has been investigating Dr. Hassman since 1998, and executed a search warrant in May, 2002. "Isn't that enough time to pull a case together if they really had one?"
Dr. Orient said that the prosecution's case may be falling apart because of their reliance on a suspect expert witness. "Apparently, the government now thinks that its own expert witness used to get the indictment and to get Dr. Hassman's DEA registration suspended isn't good enough for the trial. They want more time to shop for a new one," she said.
Dr. Orient further points out that the witness, Dr. Bradford Hare, was a key witness in the first trial of Dr. Robert Weitzel of Utah, who was charged with murder and convicted of negligent homicide and manslaughter in the deaths of five elderly patients. But Dr. Weitzel was eventually acquitted at a second trial when it was exposed that the government had concealed problems with the evidence of the expert witnesses.
"They can hold her hostage with these delays. They can ruin her without ever going to court to prove a thing with demands that drive up her legal bills, and prejudicial assertions that besmirch her reputation. If they can't make a case by now, maybe they should admit to making a mistake and let a good doctor get back to treating her patients," she concluded.
NOTE: AAPS is a non-partisan, professional association of physicians in all specialties, dedicated since 1943 to protecting the patient-physician relationship. On June 26, AAPS held a rally of doctors and patients to show their support for Dr. Hassman. Background information: