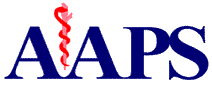 1601 N. Tucson Blvd. Suite 9
Tucson, AZ 85716-3450
Phone: (800) 635-1196
Hotline: (800) 419-4777

Association of American Physicians and Surgeons, Inc.
A Voice for Private Physicians Since 1943
Omnia pro aegroto
AAPS CONDEMNS ABORTION RULING
Contact: Kathryn Serkes (202) 333-3855
[email protected]
June 28, 2000
FOR IMMEDIATE RELEASE:
The Association of American Physicians and Surgeons (AAPS) filed an amicus brief supporting the State of Nebraska's ban on partial birth abortions. AAPS Executive Director, Jane M. Orient, MD., issues the following statement in response to today's Supreme Court ruling striking down the ban:
"We are appalled at this ruling. Today's decision allows for the horrific prospect that outright infanticide is to be tolerated if it appears to infringe on the presumed right of any woman to have an abortion under any and all circumstances.
"Previous decisions have upheld the right of the states to regulate medical procedures. Yet this ruling elevates abortion to such an extraordinarily privileged procedure that the state cannot protect its most vulnerable citizens.
"Partial birth abortion amounts to infanticide of a viable infant in the process of being born as distinct from a fetus still in the womb. A partial birth abortion is never necessary to protect the life or health of the mother and can be clearly distinguished from other procedures.
"If this procedure doesn't make a distinction between abortion and infanticide, then what would?"
AAPS is a professional association of physicians in all specialties dedicated to the Oath of Hippocrates and the sanctity of the patient-physician relationship since 1943.
####