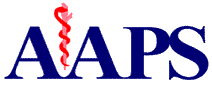 1601 N. Tucson Blvd. Suite 9
Tucson, AZ 85716-3450
Phone: (800) 635-1196
Hotline: (800) 419-4777

Association of American Physicians and Surgeons, Inc.
A Voice for Private Physicians Since 1943
Omnia pro aegroto
US DEPARTMENT OF JUSTICE ARRESTS ESTEEMED PAIN PHYSICIAN DR. WILLIAM HURWITZ PART OF A DISTURBING NATIONAL TREND MEDICAL EXPERTS AND NATIONAL PAIN CARE ADVOCATES SPEAKING OUT
"He isn't a drug dealer. He is a doctor. These conspiracy charges are ludicrous"
Washington, DC - In response to the Justice Departments surprise arrest of Dr. William Hurwitz of McLean, VA the leaders of several prominent physician and patient advocacy groups will speak out in defense of Dr. Hurwitz and pain management across the country.
The sponsor of the press conference, Pain Relief Networkís Executive Director Siobhan Reynolds, joins the American Pain Institute, The Juneteenth Medical Commission, and the National Foundation for the Treatment of Pain, in condemning Hurwitzís arrest.
"What we are seeing here," says Reynolds, "is the collision of superstition with science." The Justice Department is misidentifying pain doctors all over the country as drug dealers. What they are enforcing is a national public health catastrophe in pain."
Citing an 800% increase in physician prosecutions over the past three years, PRN, the API, the NFTP and the JMC are calling for a moratorium on arrests and Congressional investigations into these ongoing cases.
"The DOJ brings sham expert testimony into these courtrooms that directly contradicts established medical standards. By making good medicine answer to bad, before a lay jury, after the DOJ has destroyed the physician in the press, is an absolute outrage and must be stopped at once," says the Reverend Dr. Ronald Myers, Sr. Founding President of the American Pain Institute. "The devastation wrought in the lives of the patients is unfathomable." PRN has developed a clinical litigation project in response to these cases, working with Eli D. Stutsman, an appellate attorney of Oregon vs. Ashcroft fame, to develop an approach to these cases that may be useful to defending physicians throughout the country. "It turns out the DOJ is confusing criminal and civil standards in order to get these convictions," says Reynolds. " No wonder the juries have misunderstood."
Much of what we believe in the culture about opioid analgesics has been scientifically demonstrated to be wrong, but most of us donít know it yet. Doctors who treat pain aggressively have learned that opioid analgesics, when used in the treatment of chronic pain are safe, effective and rarely addictive. What is often missed, as all this hysteria about "bad drug-dealing doctors" unfolds, is that the under treatment of chronic pain is the nationís largest health problem, and that currently there is no balance between the need of suffering patients to be treated, and the duty of law enforcement to protect the public from the abuse which occurs when opioids are available. Disability caused by chronic pain causes more lost days from work than heart disease, and cancer, combined.
Still, the DOJ is stubbornly holding on to its antiquated notion that to be dependent on opioid medications for pain relief is to be an addict. "Nothing could be further from the truth," says PRNís Reynolds, "but tell that to Ashcroft, " he has the power to enforce these antiquated rules and to preserve the power of the myths. Congress owes it to the American public to stop him."
Siobhan Reynolds
Family Member of a Chronic Pain Patient
Founding Executive Director
PRN
www.PainReliefNetwork.org
"Standing up for patients in pain and the doctors who treat them"
9/29/2003