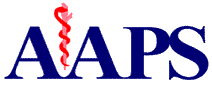 1601 N. Tucson Blvd. Suite 9
Tucson, AZ 85716-3450
Phone: (800) 635-1196
Hotline: (800) 419-4777

Association of American Physicians and Surgeons, Inc.
A Voice for Private Physicians Since 1943
Omnia pro aegroto
February 5, 2005
Honorable Judge Leonard D. Wexler
United States District Court
Eastern District of Virginia, Alexandria Division
401 Courthouse Square
Alexandria, VA 22314
Re: United States v. William Eliot Hurwitz, 03-CR-467-ALL (LDW)
Dear Judge Wexler,
We write to express in the strongest terms possible how unjust we think it would be to punish the caring and devoted Dr. Hurwitz with a lengthy incarceration. This man, whom we have known for nearly ten years, is a colleague dedicated to helping his patients in every way. He devoted himself in his 24/7 availability and tireless research to aid his patients, and the United States of America should not punish him with a virtual life sentence.
The Association of American Physicians and Surgeons (AAPS) is a nonprofit group of thousands of physicians, founded in 1943. We have seen the prosecution of many physicians for everything ranging from billing disputes to improper prescriptions. We have observed with increasing concern the manipulation and misuse of expert medical testimony. In this case, our members visited with Dr. Hurwitz and heard from many of his patients.
To our medical community, this potential life sentence of Dr. Hurwitz is a travesty. He is someone who took his professional obligations to his patients very seriously and did his utmost to help the most ill among us. He published his work in the medical literature and shared his experiences and research results by speaking at medical conferences, including ours. He is certainly not a drug dealer to be incarcerated for nearly the rest of his life. Dr. Hurwitz is someone we all admire, the criminal actions of a tiny percentage of his patients notwithstanding.
Like others inside and outside the medical community, we watched in horror and disbelief as the unfounded expert testimony by Dr. Michael Ashburn procured this conviction. We share the shock expressed by several past presidents of the American Pain Society, all distinguished physicians from top medical institutions including Memorial Sloan-Kettering, Johns Hopkins, and Albert Einstein, at the false medical basis for the conviction of Dr. Hurwitz. We agree entirely with their letter dated December 10, 2004, expressing their dismay at how Dr. Hurwitz was convicted.
The false expert testimony was egregious and far worse than routine disagreements among medical professionals. The errors identified by our medical colleagues with respect to the government's key witness were shocking, highly material, and profoundly unjust. For example, it is indeed "factually untrue" that there "is a consensus opinion of pain experts" that "'high dose' opioid therapy is an indication of drug abuse in populations with chronic non-cancer pain." Physicians are, in fact, obligated to administer "high dose" therapy to patients where medically indicated, as Dr. Hurwitz did. That a tiny percentage of his patients then broke the law with their prescriptions does not justify imprisoning Dr. Hurwitz for the rest of his life. A conviction based on this false medical testimony should not stand, and, respectfully, sentencing should not rest on it.
The unreasonably harsh punishment sought by the prosecutor here would destroy more than the good physician Dr. Hurwitz. It deprives the many patients he helped of a caring and diligent physician. It frightens other physicians into denying care for patients who desperately need it. These are very real adverse effects that will flow from imprisoning Dr. Hurwitz for essentially a life sentence. Even worse, it bankrupts us of our humanity.
We have witnessed the enormous good that Dr. Hurwitz brought to his many patients, his family and his community. Dr. Hurwitz could have easily left the practice of medicine and pursued other endeavors having less risk. A very intelligent man, he could have developed another career in medicine and done very well for himself with it.
Yet sacrificing much, Dr. Hurwitz devoted his life to his patients who needed him. Is this something we punish with a virtual life sentence? We hope not. The injustice we have witnessed here has mortified our members, one of whom even drove hundreds of miles just to comfort his family.
We respectfully urge Your Honor to exercise your authority and administer justice. Imprisoning Dr. Hurwitz for virtually the rest of his life based on false medical testimony would be unconscionable.
Your Honor, thank you for your attention to this grave matter.
Respectfully submitted,
Jane M. Orient, M.D.
Executive Director