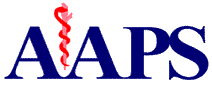 1601 N. Tucson Blvd. Suite 9
Tucson, AZ 85716-3450
Phone: (800) 635-1196
Hotline: (800) 419-4777

Association of American Physicians and Surgeons, Inc.
A Voice for Private Physicians Since 1943
Omnia pro aegroto
Dear ,
It has recently come to our attention that you are now or are soon to be eligible for participation in the Medicare program. If you have decided not to participate in Medicare, please let us know so that we may update our records. If, however, you will be participating in Medicare, please read over the enclosed materials.
As you may or may not know, Dr. ***** is no longer a Medicare provider. He resigned from the program effective October 1,1998. I have attached a copy of the original letter to his Medicare patients notifying them of this change. Because Dr. ***** resigned from Medicare, he is required by the Federal Government to have any Medicare participant he sees sign what is called a private contract. I have attached this "private contract" as well as a cover letter explaining what it is and summarizing its contents.
Please read over all this information and if everything is acceptable to you, sign the contract and return it to us in the enclosed envelope. If, however, you feel you would prefer to continue your dermatological care with another physician who does accept Medicare, we completely understand. Please let us know what we can do to make that transition as smooth as possible for you. If you have any questions, please feel free to call me at (916) 446-5053 and hopefully I'll be able to clarify anything you might not understand. Thank you for your time and patience.
Sincerely,