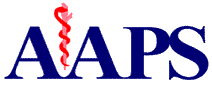 1601 N. Tucson Blvd. Suite 9
Tucson, AZ 85716-3450
Phone: (800) 635-1196
Hotline: (800) 419-4777

Association of American Physicians and Surgeons, Inc.
A Voice for Private Physicians Since 1943
Omnia pro aegroto
Dear ,
Attached is the contract, which the Federal Government requires be signed by any Medicare Beneficiary who wishes to see a physician outside of the Medicare Program. Please do not be offended by the language of the contract. I apologize for its harshness. I have no control over that.
Simply stated, the government contract says:
that the patient is not in need of emergency care at the time the contract is signed;
that neither the patient or the doctor will submit a claim to Medicare for the services provided;
that Medi-gap insurance (supplemental Medicare policies) will not pay for the care;
that the Medicare fee limitations do not apply;
that the patient is always free to seek care from a physician who is in the Medicare program;
that the patient agrees to be responsible for payment for the services.
I have added a sentence of my own indicating that you can cancel the contract just by giving me 24 hours notice. Actually, a simple phone call would be fine. Please know that you can freely cancel our contract at any time you feel it is not working the way you wish or had expected. If for any reason I were to need to cancel it, I would give you at least 30 days notice in order to give you and me an adequate opportunity to be sure that your care could be transferred properly to another dermatologist.
Also attached is a copy of the Affidavit, which the Federal Government required that I have on file before entering into the government required private contract with a Medicare Beneficiary.
As I indicated above, the Federal government forbids me to see any Medicare beneficiary without such a contract. Making all this so formal may be very upsetting to you and I readily understand if you are not comfortable in signing it. I would clearly respect such a decision. However, If, under the circumstances, all of this is acceptable to you, please initial, sign and return the contract in the enclosed envelope.
Once again, I apologize for having to do this. This is as repugnant to me as it is to you. If it were up to me, you wouldn't need any more of a contract to see me or any other physician than the one you are required to have with the grocery store when you walk in to purchase food! If you have any questions, please feel free to give me a call at any time.
Sincerely yours,