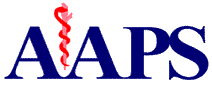 1601 N. Tucson Blvd. Suite 9
Tucson, AZ 85716-3450
Phone: (800) 635-1196
Hotline: (800) 419-4777

Association of American Physicians and Surgeons, Inc.
A Voice for Private Physicians Since 1943
Omnia pro aegroto
TRICARE: information and links
originally posted 11/13/2003, updated 5/31/2015 with updated links to TriCare Manuals and CFR citations. Current TRICARE manuals can be found at http://manuals.tricare.osd.mil/Default.aspx.
There are three classifications of TRICARE providers. The link http://manuals.tricare.osd.mil/DisplayManualPdfFile/FR05/66/AsOf/FR05/C2.PDF contains the first two definitions, and the link http://manuals.tricare.osd.mil/DisplayManualPdfFile/FR05/66/AsOf/FR05/C6.PDF has 56 pages of regulations on Authorized Providers.
Authorized provider - A hospital or institutional provider, physician, or other individual professional provider, or other provider of services or supplies specifically authorized to provide benefits under CHAMPUS in Sec. 199.6 of this part.
Participating provider - A CHAMPUS-authorized provider that is required, or has agreed by entering into a CHAMPUS participation agreement or by act of indicating "accept assignment" on the claim form, to accept the CHAMPUS-allowable amount as the maximum total charge for a service or item rendered to a CHAMPUS beneficiary, whether the amount is paid for fully by CHAMPUS or requires cost-sharing by the CHAMPUS beneficiary.
Network provider - A CHAMPUS-participating provider who has joined the network of a TRICARE Prime Managed Care Support Contractor (MCSC) such as TriWest
Or, logistically, Network Providers are a subset of Participating Providers, and Participating Providers are a subset of Authorized Providers. Network providers are subject to the electronic claim filing requirements.
From Chapter 4, Section 1.0 of the TRICARE Policy Manual ( http://manuals.tricare.osd.mil/DisplayManualPdfFile/TO08/144/AsOf/TO08/C4S1.PDF):
If a beneficiary submits a claim for services provided by a non-participating individual professional provider who is known to be legally practicing and is eligible for TRICARE-authorization, the provider shall be certified and payment shall be made to the beneficiary. In no case shall a provider who refuses to provide proper SSN/EIN identification be paid directly.
From Chapter 5 of the TRICARE Policy Manual http://manuals.tricare.osd.mil/DisplayManualPdfFile/TO08/144/AsOf/TO08/C5S1.PDF)
Section 2.3 - All network provider contracts shall require the provider to participate on all claims and submit claims on behalf of all MHS and Medicare beneficiaries.
Section 2.4.1 - Providers in the contractor's network may only bill MHS beneficiaries for applicable deductibles, co-payments, and/or cost-sharing amounts; they may not bill for charges which exceed contractually allowed payment rates.
Section 2.4.2 - Network providers shall never bill an MHS eligible beneficiary for more than the contractually agreed amount for TRICARE Prime enrollees with civilian network PCMs.
In general, here's how we were told things to work:
For the most part, TRICARE reimbursement rates, known as CHAMPUS Maximum Allowable Charge (CMAC), are the same as Medicare. The most noted exceptions of OB/GYN and pediatrics, which don't generally lend themselves to the over-65 Medicare population. So financially, accepting TRICARE is the same as accepting Medicare. Although legally TRICARE and Medicare may affect a physician's practice differently.
A physician is allowed to accept TRICARE, but opt-out of Medicare. The reverse, however, is not the case; if a physician accepts Medicare, he must accept TRICARE. Institutions (hospitals) do not have this option. They must accept or reject both. See http://manuals.tricare.osd.mil/DisplayManualPdfFile/FR05/66/AsOf/FR05/C6.PDF for balance billing regulations of Non-Participating (but Authorized) Providers.
Somewhere TRICARE policy specifies that a physician accepting Medicare, must also accept TRICARE. But, because TRICARE policy does not address the case of accepting TRICARE but opting-out of Medicare, this is allowed—as far as we can tell. We cannot offer definitive legal advice on this point.
A reasonable guess might be that Participating and Network Providers must accept Medicare, but an Authorized (only) Provider may opt-out of Medicare. That is to say, becoming a TRICARE Participating or Network Provider probably entails accepting Medicare.
For research purposes, there are four sets of TRICARE Manuals and related sections of the CFR and USC

Link to TriCare Manual Search Feature: http://manuals.tricare.osd.mil/Search.aspx