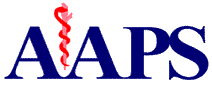 1601 N. Tucson Blvd. Suite 9
Tucson, AZ 85716-3450
Phone: (800) 635-1196
Hotline: (800) 419-4777

Association of American Physicians and Surgeons, Inc.
A Voice for Private Physicians Since 1943
Omnia pro aegroto
We provided this definition [of covered entity] in the NPRM for convenience of reference and proposed it to mean the entities to which part C of title XI of the Act applies. These are the entities described in section 1172(a)(1): Health plans, health care clearinghouses, and health care providers who transmit any health information in electronic form in connection with a transaction referred
[[Page 82477]]
to in section 1173(a)(1) of the Act (a ``standard transaction'').
We note that health care providers who do not submit HIPAA transactions in standard form become covered by this rule when other entities, such as a billing service or a hospital, transmit standard electronic transactions on their behalf. A provider could not circumvent these requirements by assigning the task to its business associate since the business associate would be considered to be acting on behalf of the provider. [[Federal Register: December 28, 2000 (Volume 65, Number 250)] [Rules and Regulations]
``Sec. 1173. (a) Standards <> To Enable Electronic Exchange.-

`(1) In general.--The Secretary shall adopt standards for transactions, and data elements for such transactions, to enable health information to be exchanged electronically, that are appropriate for-- ``

(A)the financial and administrative transactions described in paragraph (2); and ``

(B) other financial and administrative transactions determined appropriate by the Secretary, consistent with the goals of improving the operation of the health care system and reducing administrative costs. ``

(2) Transactions.--The transactions referred to in paragraph (1)(A) are transactions with respect to the following: `

`(A) Health claims or equivalent encounter information. ``
(B) Health claims attachments. ``
(C) Enrollment and disenrollment in a health plan. ``
(D) Eligibility for a health plan. ``
(E) Health care payment and remittance advice. ``
(F) Health plan premium payments. ``
(G) First report of injury. ``
(H) Health claim status. `
`(I) Referral certification and authorization.